The Gothic Chapbook
A" Chapbook" is a small book or pamphlet containing poems, ballads, stories, or folklore tales. The Gothic Chapbook is our blog, where you can find the most up-to-date information about Gothic Wine, events, happenings, articles, and news. Enjoy.
October 14, 2012 |
William Tigertt
| | |
| --- | --- |
| The new 2011 vintage of Nevermore Pinot Noir is ready to ship from the winery. Both 750ml and 1.5L magnums availible. The 2010 vintage is completely sold out. | |
| | |
September 18, 2012 |
William Tigertt
The 2011 Nevermore went into the bottle today. It will be avaiible for direct customers starting October 1st. The 2010 vintage is sold out at the winery, but there might be a handful of magnums left if you act fast. 2011 is tasting great straight out of the gate, and we're excited to see how the vintage develops over the year.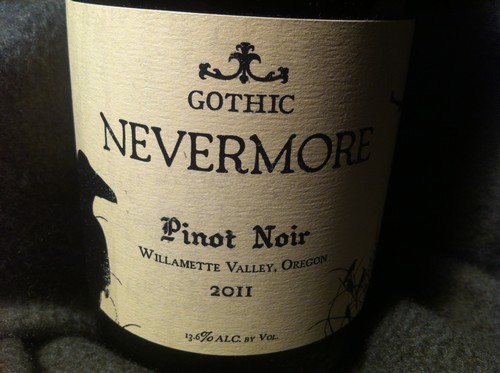 December 31, 2011 |
William Tigertt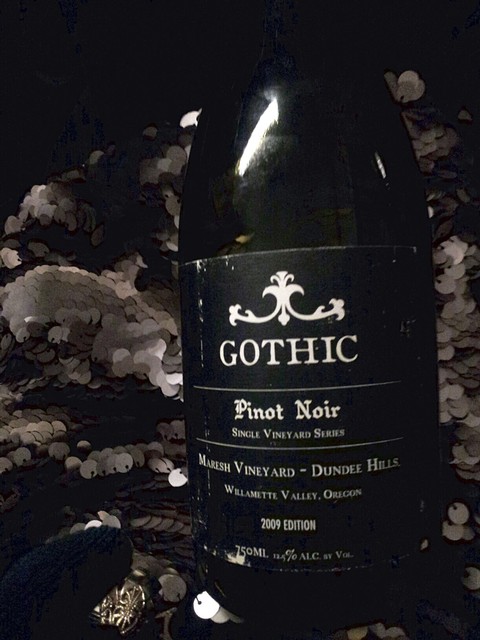 Here is a sneak peek at our newest Single Vineyard Series from Maresh Vineyard in the Dundee Hills. Coming soon!